WAGA Executive Committee
Chairperson for 2017: Peter McKinnon – Manager Environment and Water, Wyndham City Council
Grace Girardi – Program Manager – Environmental Services, Maribyrnong City Council
Laura-Jo Mellan – Manager City Design, Strategy and Environment, Melton City Council
Peter Gaffney – Manager Infrastructure Services, Moonee Valley City Council
Bill Millard – Director Strategic Development, Hobsons Bay City Council
Stuart Menzies – Director City Development, Brimbank City Council
Rod Thomas – Manager Environment and Waste Services, City of Greater Geelong
WAGA Operational Committee
Huong Truong – Sustainability Coordinator, Brimbank City Council
Marc Cassanet – Environment and Sustainability Coordinator, Wyndham City Council
Keith Loveridge – Senior Sustainability Officer, Maribyrnong City Council
Kellie Mills – Sustainability Officer, Melton City Council
Callan Riley – Senior Sustainability Officer, Hobsons Bay City Council
Justin Horne – Environmental Planning Coordinator, Moorabool Shire Council
Steve Tierney – Senior Sustainability Officer, Moonee Valley City Council
Tim Mordaunt – Sustainability Officer, City of Greater Geelong
Coordinator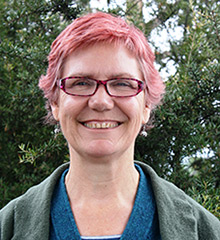 Fran Macdonald
Before joining WAGA in 2012, Fran worked in the community environment sector, for Monash University's Centre for Environmental Management and in private environmental consulting and editing. She was one of the inaugural members of the Victorian Recycling and Litter Advisory Board, back in 1990.
Climate Change Adaptation Project Officer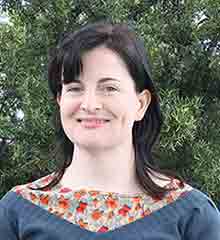 Heather McClaren
Heather previously worked for Melton City Council as Sustainability Officer and with ICLEI Oceania to assist councils to mitigate greenhouse gas emissions. She's been involved in collaborative project partnerships across local government working with researchers, community and stakeholders to build capacity in climate change mitigation and adaptation.